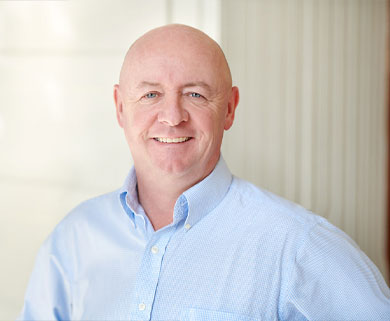 Michael Kelly
Senior Vice President, Chemistry, Manufacturing and Controls
Michael Kelly serves as Atsena's VP of Chemistry, Manufacturing and Controls (CMC). Mr. Kelly has over 25 years of experience in the field of gene therapy, serving in a range of scientific, technical, and operational roles. Mr. Kelly has had oversight of early and late stage CMC for AAV, lentiviral, retroviral, and adenoviral vectors and associated ex-vivo cell therapy programs in ophthalmology, CNS, neuromuscular and oncology indications.
Prior to joining Atsena, Mr. Kelly was VP of Process Development at Avrobio, where he was responsible for the development of CMC for the companies ex-vivo cell therapies. Prior to that he was responsible for CMC oversight for Biogen's gene therapy portfolio, including business development activities in support of gene therapy transactions. Mr. Kelly held various senior roles in gene therapy CMC at Sanofi-Genzyme, Cell Genesys and Somatix Therapy Corporation. Mr. Kelly also serves as the chair for viral vector sector of the Standards Coordinating Body for Gene, Cell and Regenerative medicine and is a member of its board of directors.
Mr. Kelly holds B.Sc. and M.Sc. degrees from the National University of Ireland, Galway.